Código de Ética y Conducta
¿Sabías que más del 70% de las empresas son más eficientes gracias a la correcta implementación del Código de Ética?
¡Un ambiente de trabajo justo es un ambiente sano!
Porque gracias a ti hemos logrado cumplir con nuestros valores empresariales, basados en los 3 pilares: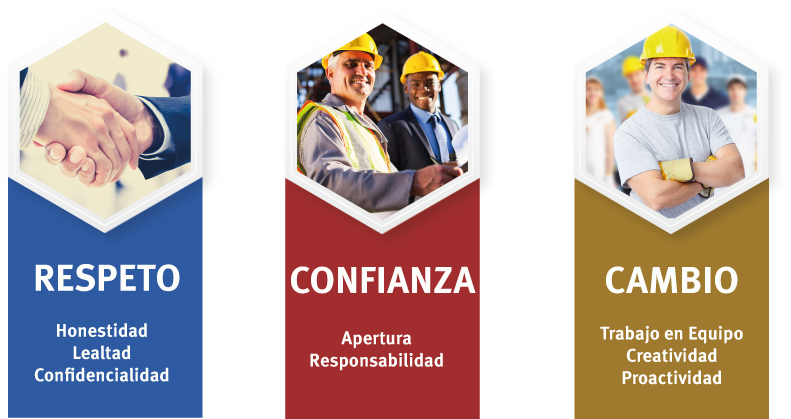 Code of Ethics
Did you know that more than 70% of the companies are more efficient due to the correct implementation of the Code of Ethics?
A fair working environment is a healthy environment!
Together we comply our business values, based on three pillars: