Grupo Polak es uno de los más importantes corporativos mexicanos en el sector químico e industrial. Agrupa a 4 empresas y proporciona una amplia variedad de productos y servicios a diferentes industrias y segmentos.
Enfocadas en la producción y comercialización de productos y soluciones de alta tecnología, las empresas de Grupo Polak tienen, aún cuando se dirigen a nichos de mercado muy diversos, un denominador común: poner lo mejor de la ciencia a su servicio.
Grupo Polak está constituido por: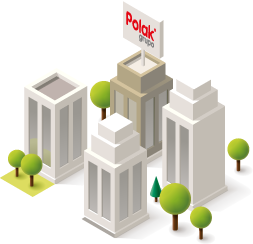 Polak Group is one of the most important Mexican corporations in the chemical industry. Its four companies provides a wide range of products and services for different industries and market segments.
Focused on the production and marketing of innovative and high-tech solutions, whose companies work by putting the best of science at your service.
Polak Group is integrated by: