Crecimiento profesional
Somos reconocidos por nuestros clientes porque aprecian nuestro espíritu innovador, nuestra voluntad de vencer los límites y la decisión de comprometernos con sus metas. De manera que, al hacerlos más competitivos a través de nuestros productos y servicios, ¡suceden cosas extraordinarias! Si te identificas con esta manera de ser y de pensar, nos encantaría saber de ti. Por eso buscamos gente con experiencia en áreas que van de las ciencias exactas a las administrativas y sociales.
Aplica tu experiencia en posiciones estratégicas. Tu trayectoria te ha brindado triunfos, buen juicio y mucho más. ¡Envíanos tu CV! Indica tus intereses, experiencia, talentos y competencias. Será un placer conocerte.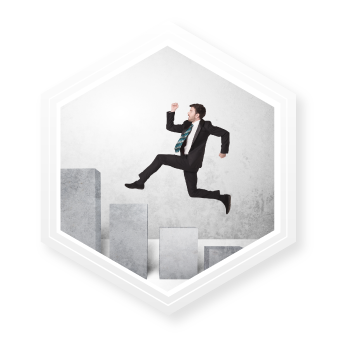 Consolidated pro's
We are recognized by our clients for our innovative spirit, our will to overcome limitations and the decision to be 100% commited to our goals. By making our customers more competitive through our products and services, extraordinary things happen! If you can identify with this way of being, we would love to hear from you. We are always searching talent for administrative activities and we highly value those who have social skills.
Apply your experience climbing up in strategic positions. Your career path has given you triumphs, judgement and much more. Power up your professional development, by sending us your CV indicating your interests, experience, talent and competencies. It will be a pleasure to meet you!